22 May 2020
5 INTERIOR STYLE TRENDS TO AVOID IF YOU'RE A MESSY PERSON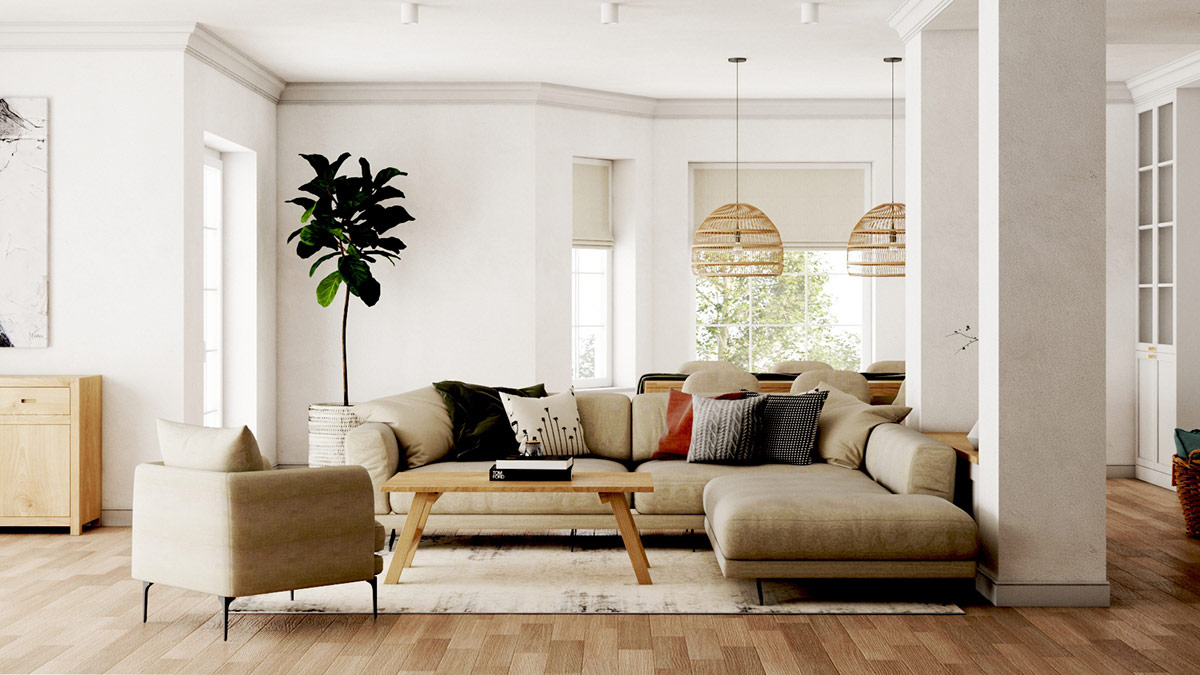 There are some undeniable truths in the world. For instance, you are either a neat person… or a not so tidy person. Now, there's lots of analysis floating about that dissects what being messy says about you. But a subject that has not been covered in such detail is the interior trends you should perhaps avoid if you have messy tendencies.
You know those beautiful, effortless interiors you see on Pinterest and Instagram? A lot of work goes into styling those to perfection, they are not as effortless as they seem! So if you're not a neat-freak, or don't have hours and hours to perfectly situate every object in your home (and keep everything that way), perhaps steer clear of these 5 interior style trends.
Open Shelving

While it looks great in an IKEA catalogue or on Instagram, this interior trend can be a nightmare in reality. If you're a messy person, how long will it be before your nicely styled shelves are taken over by objects that are shoved in wherever they fit?
While beautiful, open shelving is not always the most practical either. Essentially it requires everything that would normally go in a draw or shut behind a cupboard to be aesthetically pleasing. Also, chances are if you're messy, you won't want to be dusting your shelves every 2 weeks. Stick to closed cupboards for sure!
Clothing Storage on Display

Having a clothing rack or open cupboards is sometimes unavoidable. Perhaps if you live in a rental with limited wardrobe space, or you have a few too many clothes and need some overflow solutions.
If this is the case, we suggest a freestanding wardrobe. All your mess will be hidden away plus you can take it with you and use it for whatever you like if you ever move. If you have your heart set on a Pinterest-esque clothing rack, perhaps only display your most favourite clothing pieces, ones you want to admire.
Exposed Side Tables

Speaking of undeniable truths in the world. You are either the type of person who has a very practical bedside table or you have something that looks like it came straight out of a magazine.
Without storage, a bedside table can quickly turn into a clustered shemozzle, full of things that nobody wants to see when they wake up in the morning. For our messy friends, opt for a bedside that includes a drawer or closed shelf. You'll be glad you did.
Glass Cabinets

Much like open shelving, glass cabinets put your world on display. So, it goes without saying you need to make sure all the items behind the glass are things that you want people seeing.
Open Bathroom Storage

Bathroom cupboards are an easy source of clutter. In theory, open bathroom vanities produce elegant storage areas, but in practice, this often looks best when supplies are organised in hotel-like fashion for the whole thing to look complete. If you're on the messy side, you might be better off with closed vanities that offer lots of storage. Still beautiful and much more practical!
Avoiding some of these trends will ensure your home feels clutter-free and tidy. Not only does this provide a calmer living environment, but often a more practical use of space. For instance, replacing open shelves with cupboards that go all the way to the ceiling provide much more storage. But at the end of the day, if you love some of these trends, you do you (no matter how messy you are)!