20 February 2020
CHOOSING THE RIGHT FLOOR PLAN FOR YOUR FAMILY HOME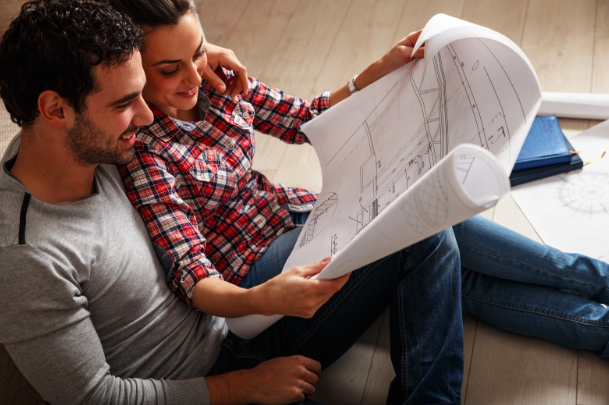 Choosing the right floor plan is one of the most important decisions when building your own home. Of course, you would have an idea of how many bedrooms and bathrooms you would like. But what about the flow of the home or the amount of outdoor space you might want if your family grows? With so many designs and layouts to choose from, this can be a daunting process – especially for first time builders. But, if you consider a few key things, it will make the decision-making process a little more straight forward.
Consider Your Build Budget
As with most home building decisions, before you sign on the dotted line, you will first need to consider your overall budget. Generally speaking, double-storey homes are more expensive to build compared to single storey homes. So have a think about your home design preferences and see if they align with your financial plans.
It will hugely pay off in the long run if you have a clear idea of your ideal floor plan before you put down a deposit. Changes to a home design mid-project is the number one reason for budget variations, and when it comes to architectural changes to a home's layout they can be costly.
Future Proof Your Floor Plan
When building a home from scratch, it's important to fully consider all the ways you and your family will use the new house – both now and into the future. You may just need two bedrooms now, but if you plan to grow your family in the future, choose a floor plan that will accommodate this. Also, think about what is important to you and how that may evolve during different life stages. Consider your hobbies and passions, even your working life. Many home designs allow buyers to include a multi-purpose room that can be used as a home theatre, workout space, kids rumpus room and so on. This is a great extra room to include as it can evolve with your changing needs.
Further to this, an open plan living concept will ensure you don't feel cramped if your family grows. The same goes for higher ceilings. If your budget allows it, definitely look into raising your ceiling height a few courses to ensure your home feels as spacious as possible.
Save Room For The In-Laws
If you plan to have extended family visit often or live with you, carefully consider the best design to make you all comfortable within your house. Careful thought is needed when designing spaces for older people, so they include non-slip floors, adequate lighting, grab bars in areas like bathrooms and toilets, and fittings that are easy on the hands.
Will You Need a Dedicated Space to Work?
According to the Australian Bureau of Statistics, roughly 30 per cent of Australians work from home, either on a full-time basis or to catch up on work. If that's you or someone in your family, choose a plan that will accommodate your needs. When designing a dedicated office space in your new home, locate this room in a quiet location and ensure it receives plenty of natural light.
Also, be mindful to plan ahead and include all the electrical and technology outlets you will need. Perhaps also discuss sound ergonomic principles with your chosen builder.
Envision Your Ideal Lifestyle
Building a home really is exciting! We encourage you to imagine your weekends at home. Perhaps entertaining friends, or relaxing after work hours, as this will help you decide on what your floor plan really needs.
Want to entertain often? Perhaps look for a floor plan that can give you a larger, open plan kitchen so you can prepare food while holding a conversation with your guests.
Love an outdoor barbeque? Maybe you'd also really like to have a pool or an alfresco area to complete that outdoor living experience.
Got a large family? A few separate bathrooms and toilets will no doubt be best for the school morning rush!
Building the perfect home is subjective, and totally depends on your family and personal preferences. Simply keep the above tips in mind, do your research, chat to builders and visit various display homes to really get a feel for the floor plans and options that are available. And, if you still have questions, send us a message via our Facebook page or call our sales team! We will be more than happy to help you navigate the process.