11 October 2023
CITY OF CASEY ELECTIONS IN 2024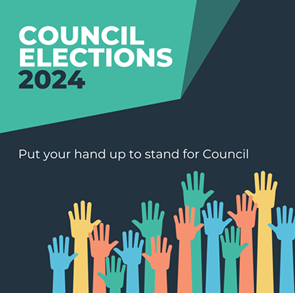 Next year the City of Casey will return to elected Councillors when local Council Elections take place across Victoria in October 2024.
The City of Casey has been governed by a Panel of Administrators since the dismissal of all Casey Councillors in February 2020 by the State Government.
Over the next twelve months, the Council will support the Victorian Electoral Commission (VEC) and undertake a range of measures to ensure a successful transition back to elected officials for the community and the organisation.
If you are interested in putting your hand up to stand for Council, go to the link below where you will find more information and key dates for 2023 and 2024.