19 July 2019
CITY OF CASEY WINTER ARTS FESTIVAL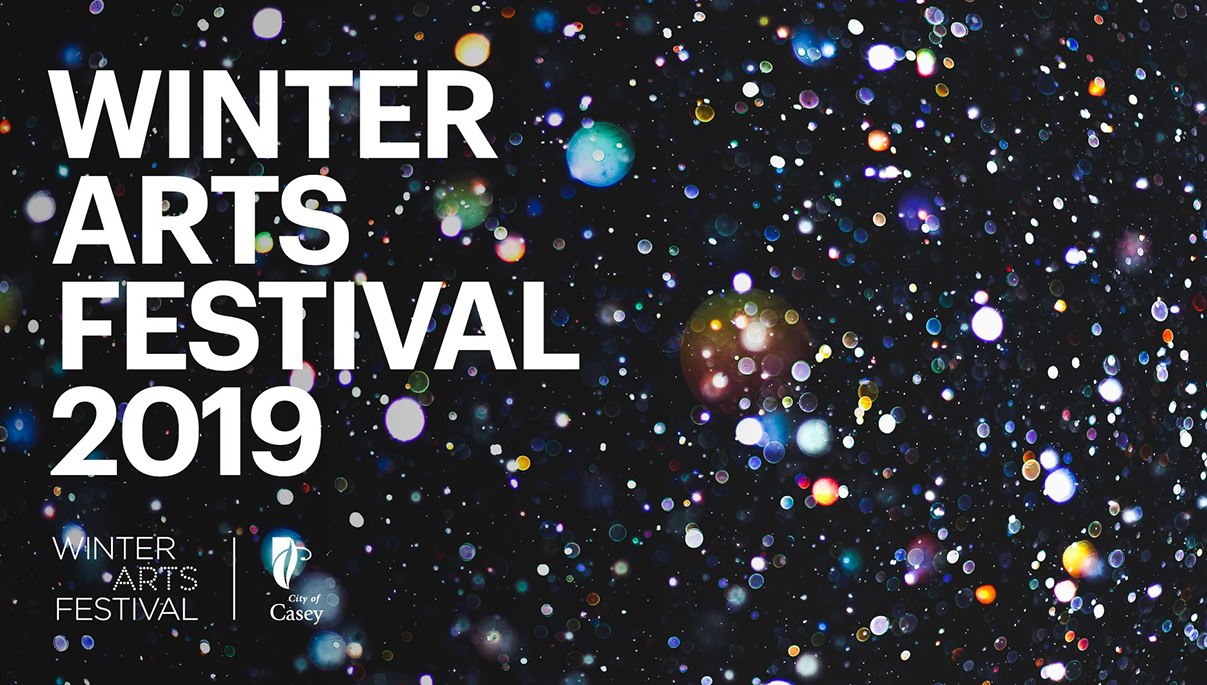 Although it may be decidedly cold outside for the next few months, now is not the time for hibernation, especially when the Winter Arts Festival is on! Marking its seventeenth year in Casey, this show-stopping festival has a brand new look and an amazing program of events to inspire you during the winter months.
With so much to see and do, we highly suggest you rug up and visit your nearest theatre, gallery or dance studio. With the very best local talent and entertainment on show, there's bound to something that tickles your fancy. Carry on reading for a quick rundown of some of the awesome events on offer!
INTRUDE 
Sat 1 Sun 23 June, 11am-9pm daily

A number of larger than life, glowing bunny rabbits have hopped into Bunjil Place Plaza! Artist Amanda Parer has brought her world-renowned installation, Intrude, to the Winter Arts Festival and it's a truly spectacular sight to behold. The gentle, glowing rabbits of this awe-inspiring light installation take on a sinister undertone when scaled up to such an enormous size. You really must come and experience this leading contemporary artwork in the plaza this June. It really is something else and the kids will absolutely love it!
ME AND MY SHADOW
Tue 25 June, 10am and 1pm
At this show, children will step into a magical world of play where their imaginations will run wild! Presented by Patch Theatre Company, Me and My Shadow is a wonderful exploration of shadows, light, colour, water, music and sound. Children love to play with shadows, and in this show, they'll get to follow the adventures of a girl who makes friends with hers! This is a performance that will wow children of kindergarten and lower primary school age. Booking are essential. Get your tickets here.
WINTER SOLSTICE ART SOIREE
Sat 24 Aug, 6pm-9pm

The Selandra Community Hub presents a special evening of live music and art showcase at their evening soiree. The work of local artists will take pride of place at this exhibit, with a performance by a community choir to complete the evening. There will also be food and wine available for purchase on the night. All in all, it should be a delightful evening indeed and a great opportunity to support local talent. Click the link to get your free tickets.
For more information on the many amazing events on offer at this year's Winter Arts Festival, visit the City of Casey website.
Also, be sure to like our Facebook page to stay up to date with construction progress at St. Germain and events happening in the area.