28 October 2022
GET YOUR BACKYARD READY FOR SUMMER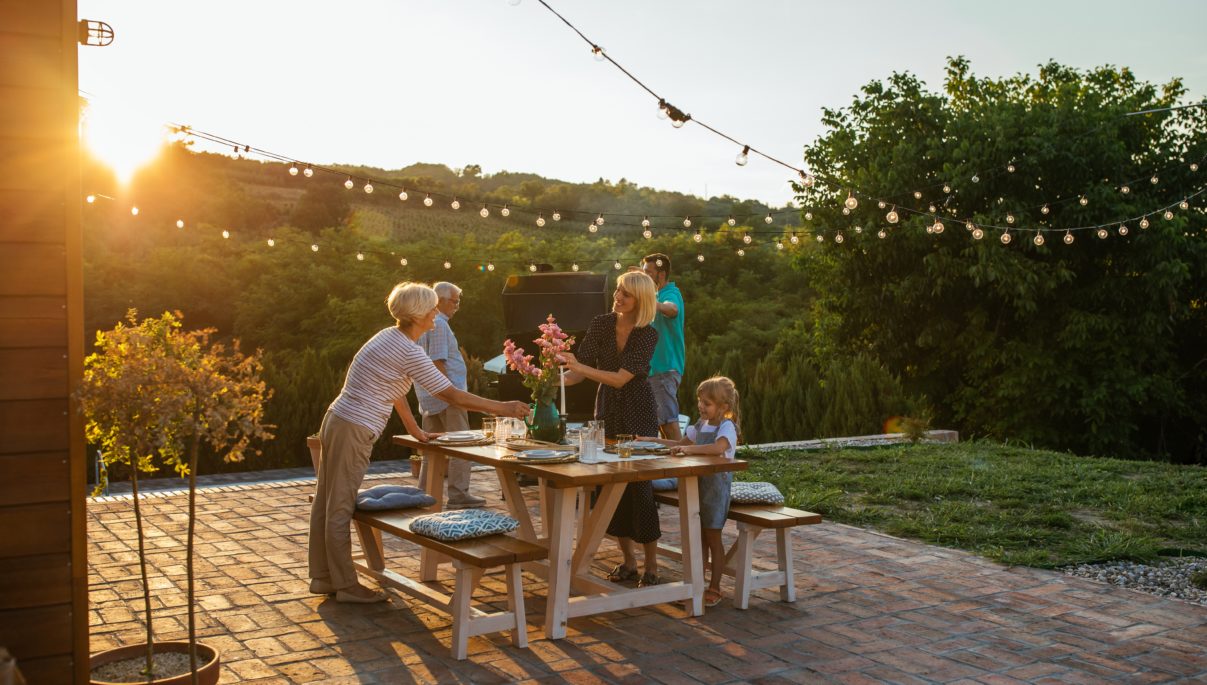 The days are getting longer and the weather getting warmer, which can only mean one thing; summer is coming! After a long cold winter, make the most of the sunny days and balmy evenings by creating the ultimate summer hangout. Beat the heat and get your backyard set for summer now.
Plants
Make your backyard feel like a tropical island by adding greenery in both pots and in the ground. Plants can make your yard feel inviting and like an oasis on a hot day. They also act as a natural screen to provide privacy and shade to your yard. Greenery and plants are known for making people feel calmer, and what better place to relax than your own backyard?
Get cooking
One of Australia's favourite pastimes is the summer barbeque. Set up your yard with everything you need to host the best summer barbeque. If your space allows it, a BBQ built into an outdoor kitchen area is the way to go. This gives you space to prepare, cook, and serve, without taking up space in your kitchen. Short on outdoor space? Good news, plenty of smaller, table-top-sized barbeques are available that can easily fit in more modest-sized areas and can be stored in garages or garden sheds when not in use.
Take a seat
Make sure your entertaining space has plenty of seating because no one wants to sit on the ground! Depending on the size of your yard and the look you're going for, outdoor seating is available in everything from traditional table and chair settings to comfy daybeds and chic outdoor lounge settings. There is something for every budget and style. If you plan to use your backyard mostly for lounging around, a daybed or lounge setting might be best, whereas if you're anticipating that you'll be spending many evenings cooking up a storm for friends, then a table and chair setting is exactly what you need.
Keep cool
If your alfresco area isn't already undercover, it's a good idea to invest in some shade to protect yourself from the harsh summer sun. Shade cloths, awnings, and outdoor umbrellas are some great (and affordable) options to summer-proof your backyard and protect it from the elements. While most of us don't have the space for a swimming pool, you can still cool off in the water this summer. Kiddie pools, water features and the good old-fashioned sprinkler are all great additions to your backyard and can help drop the temperature on a sweltering day.