26 October 2021
GETTING ON THE PROPERTY LADDER AS A FIRST HOME BUYER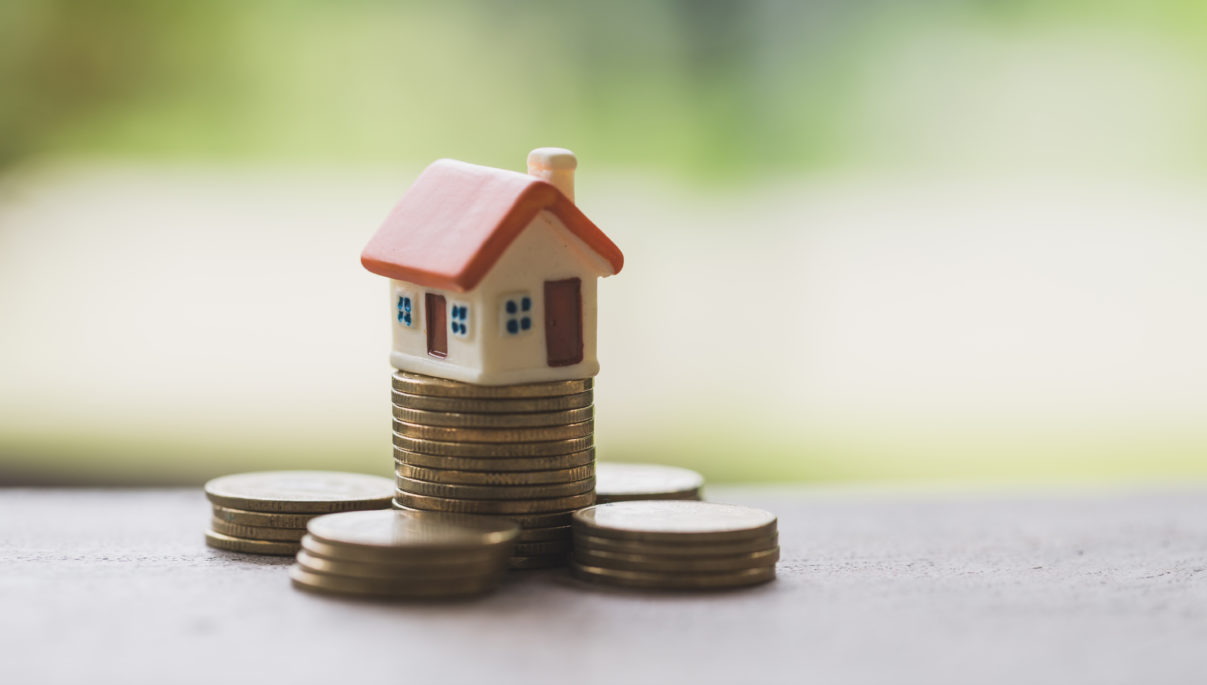 Trying to get onto the property ladder for the first time can seem like quite an epic task. But fear not, we've got some advice to help you along the way that will hopefully make that ladder leap a little less daunting.
Set a budget
As a mortgage is likely to be one of the biggest debts you'll ever take on, it's important to be realistic – not only about your current financial circumstances but also about future costs, to work out how much deposit and monthly mortgage payments you can afford.
First things first, figure out how much you spend each month to support your current lifestyle. The government's Moneysmart website has a helpful budget planner that might prove useful. They say it should only take 20 minutes to complete, but first, you'll need to go through all your bank statements and identify all your expenses.
Once you have a monthly or weekly figure, subtract that amount from your monthly or weekly income and this will be your starting point. Then you can go through your expenses again and decide what you can – and can't – live without (or reduce). The figure you end up with is the amount you can spend each week, with the rest going into savings.
It's useful to know that your savings amount PLUS whatever you currently pay in rent is a great guide for what you will be able to afford when you eventually have a mortgage to repay. By working backwards, you can then determine how much you can borrow and the deposit you'll need to save.
Check your eligibility for financial assistance and grants
There are a number of ways you may be able to help fund your home purchase and it's important to look into all of these options (alongside your finance or mortgage broker) to determine if any are a good fit for you! Things like the First Home Owners Grants & stamp duty concessions are a great place to start.
Familiarise yourself with the different loan types available
Home loans can vary greatly when it comes to interest rates and fees, so it's important that you do your research and consider the potential advantages and disadvantages of various loans you're considering. For example, some loans may allow you to make extra repayments, redraw funds, or use an offset account, which could reduce the interest you pay over time.
You can also choose between a fixed or variable home loan. A fixed-rate mortgage has an interest rate that remains the same for the life of the loan. In other words, your total monthly payment of principal and interest will remain the same over time. Whereas a variable rate home loan is a loan with an interest rate that may change over time. If you choose a variable rate, you may be able to take advantage of any interest rate decreases over your loan's term. If your rate decreases, it means you pay less interest on the home loan balance.
Don't be afraid to shop around and ask your lender if they can offer a more competitive rate than what's currently advertised.
Find a location you love
While finding the right home design for your family is a high priority, one of the most important elements of purchasing your first home is location.
Make sure you check out the suburbs and communities where you're considering buying. Spend some time in the area to get a feel for it and understand its connectivity to relevant amenities and infrastructure. And lastly, do your research to see what's planned for the future, for instance, new schools or shopping precincts being built, signs of growth are always good to see.
With the right mindset and the right preparation, you could have your home deposit saved in no time! Of course, it's never too soon to visit St. Germain and explore your options, ready for the day your dream of homeownership comes true. Call our Estate Manager on 1800 646 646 and get yourself one step closer to the home of your dreams.