11 September 2019
KATENA LUMINARIUM COMES TO BUNJIL PLACE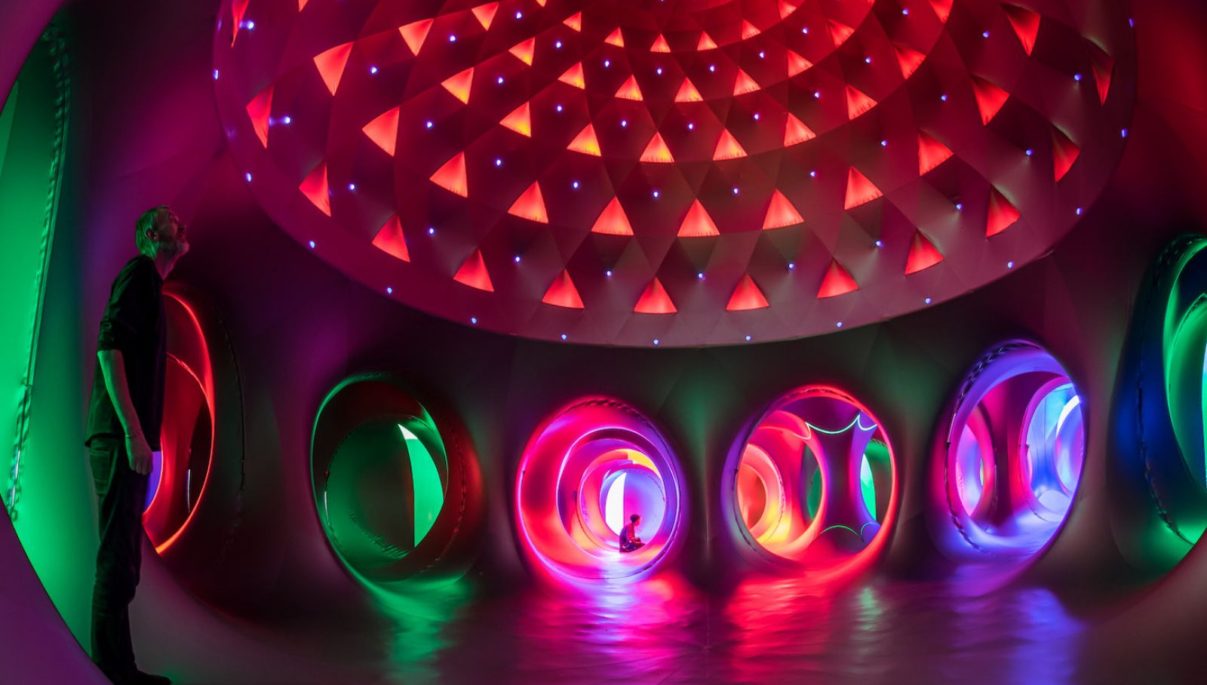 Enter an awe-inspiring maze of colour and light when Katena Luminarium comes to Bunjil Place this September! From the outside, the spectacular luminaria created by UK company Architects of Air seems entirely otherworldly, like a giant alien spacecraft. But upon entering, you'll discover a soothing environment of colour, shapes and winding tunnels. It's quite the sensory experience.  
Architects of Air, led by artistic director Alan Parkinson, have been making luminaria since 1992. More than 3 million people in over 40 countries have marvelled at the architectural installation that is Katena. And now, it has arrived in our very own City of Casey.
This kaleidoscope of colour really has to be seen to be believed. As you move through each cathedral-like dome of the Katena Luminarium, a dreamy soundscape will further enhance your experience. Feel free to explore every nook and cranny with a map, or find a quiet place to just take in the ambience.
The uniquely curved and beautifully lit tunnels of Katena are a mesmerising experience for kids and adults alike. You'll truly be transported to another world!
The Katena Luminarium will be at Bunjil Place from September 27 to October 6. Tickets are available to prebook online or available on site. The installation will be open from 10am to 5pm on weekends and 11am to 4pm on weekdays.
For more information or to book, visit the Bunjil Place website.
And, keep an eye on the St. Germain blog as we explore more exciting events coming up in the City of Casey this spring.