10 August 2023
ST.GERMAIN AUGUST CONSTRUCTION UPDATE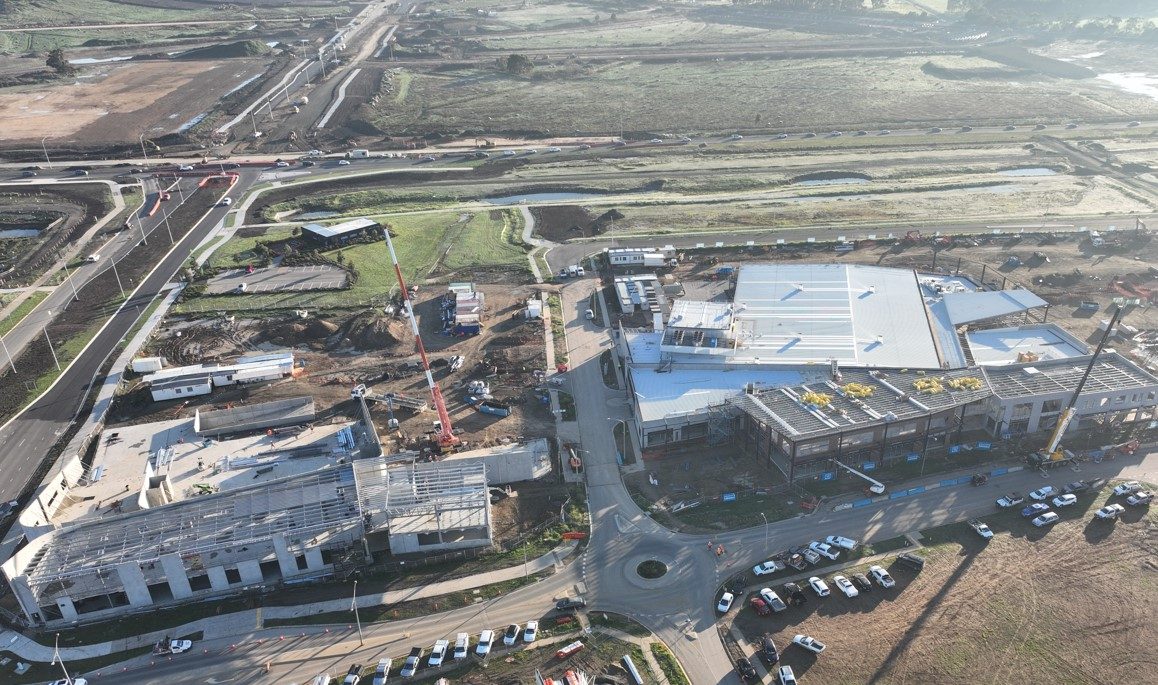 Welcome to the St.Germain Construction Update.
Construction of the retail building has progressed, with Hutchinson completing the Coles box including tiling, vinyl, joinery, milk door fridge install, screed to cool rooms, and fall protection to the top of cool rooms. Liquorland has had all services roughed-in, wall framing installed, plaster hung, fridge doors installed, and screed to cool rooms and 'back of house' completed. Our Retail 2A area has progressed significantly with the completion of the mall roof, Level 01 roof, hardstand install to Stage 1 and 2, installation of Lift 1 and 2, Ground Floor subsill installation with 95% of frames and 10% of glazing installed.
The Medical Precinct construction has progressed, with the basement being stripped allowing for wall framing, blockwork and soffit insulation to be installed. Structural precast to Tenancy 04 and structural steel to Level 01 have also been installed.
Works on the entrance to the St.Germain community have progressed with our section of Bells and Thompsons Roads intersection reopening to traffic.  As always, please follow all traffic management and reduced speed signage on display.
Residential stages are also progressing well with civil earthworks, sewer and drainage, construction of kerb and channel laying and bitumen on roads underway.
We thank you for your continued support and please be sure to contact us if you have any questions or concerns. In the meantime, if you'd like to learn more about the retail, commercial and medical opportunities now available, please complete the Enquiry Form and our team will be in touch to assist with your query!