6 March 2023
ST.GERMAIN CONSTRUCTION UPDATE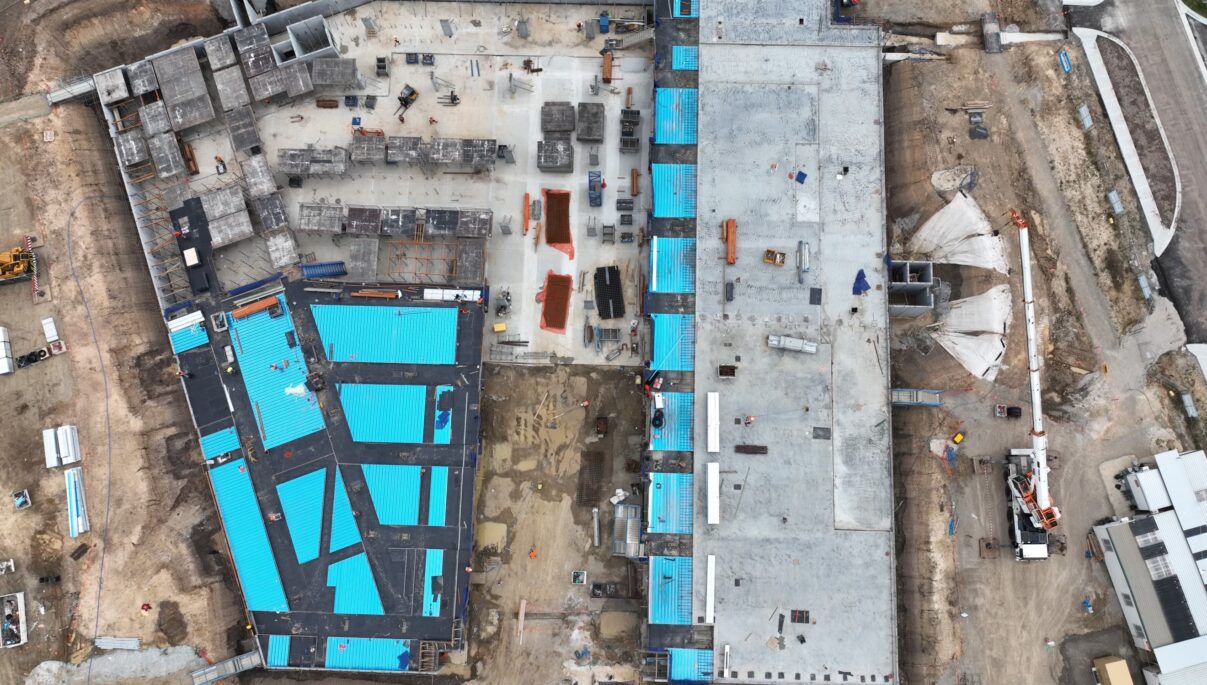 Hutchinson Builders have continued their work onsite with subcontractors to complete the Retail Centre precast install and ground floor slab pours.
Over at the Medical and Wellness Precinct, works have commenced with the completion of the haul road and piling rig platform before the Christmas break, and capping beams and pile installation works completed in January.
The Bells and Thompsons Roads intersection upgrade has begun, and Thompsons Road will only have one lane open during construction. This will affect traffic flow, so it's important to follow traffic management signs to ensure the safety of motorists and pedestrians.
The Eastern Wetlands are coming along nicely, with access tracks and footpaths under construction. St.Germain Boulevard's Stage 26 is making good progress, with the first stage of completed townhomes handed over to new homeowners. Other residential stages are also making headway, with earthworks, concrete laying, and road bitumen well underway. Stage 21 will soon receive a Statement of Compliance from the council, with other stages to follow in the coming months.
Thank you for your continued support, and please feel free to contact us if you have any questions or concerns.