9 February 2023
ST.GERMAIN LATEST CONSTRUCTION UPDATE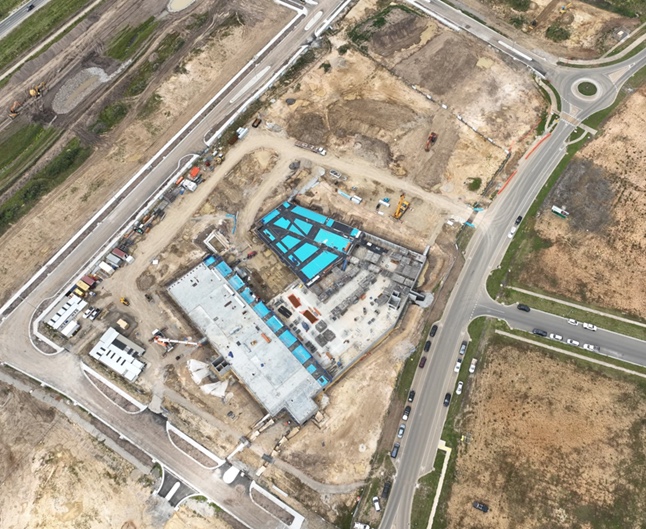 We've kicked off the new year with plenty happening onsite at St.Germain Clyde North!
The retail centre is progressing well with walls and above-ground columns being installed and the construction of the road around the retail centre, known as Parisien Road, is now complete. Permits have now been obtained for the Medical and Wellness Centre and civil works have begun, with the build slated for completion by early 2024. Meanwhile, Bells Road, south of St.Germain Boulevard, has been upgraded to create a new transit route through Stages 21-24 and the suburbs beyond. The Bells Road and Thompsons Road intersection is also due to commence works in February, with only one lane open on Thompsons Road during construction – this is an integral part of the works to link Bells Road to the Princes Freeway (M1).
After inclement weather in the last quarter of 2022, warmer weather has finally arrived. The residential stages of the estate progressed well with tasks such as earthworks, concrete laying, and bitumen on roads underway. Stage 21 has now reached practical completion, with other stages set to follow in the following months.
We are also pleased to announce that the Council has given final approval on the western wetlands, so you can now enjoy the summer weather by taking a stroll around the beautiful wetlands. The Eastern Wetlands are also progressing with the landscape design awaiting final Council approval.
We thank you for your continued support and please be sure to contact us on 1800 646 646 if you have any questions or concerns.