17 May 2023
ST.GERMAIN MAY CONSTRUCTION UPDATE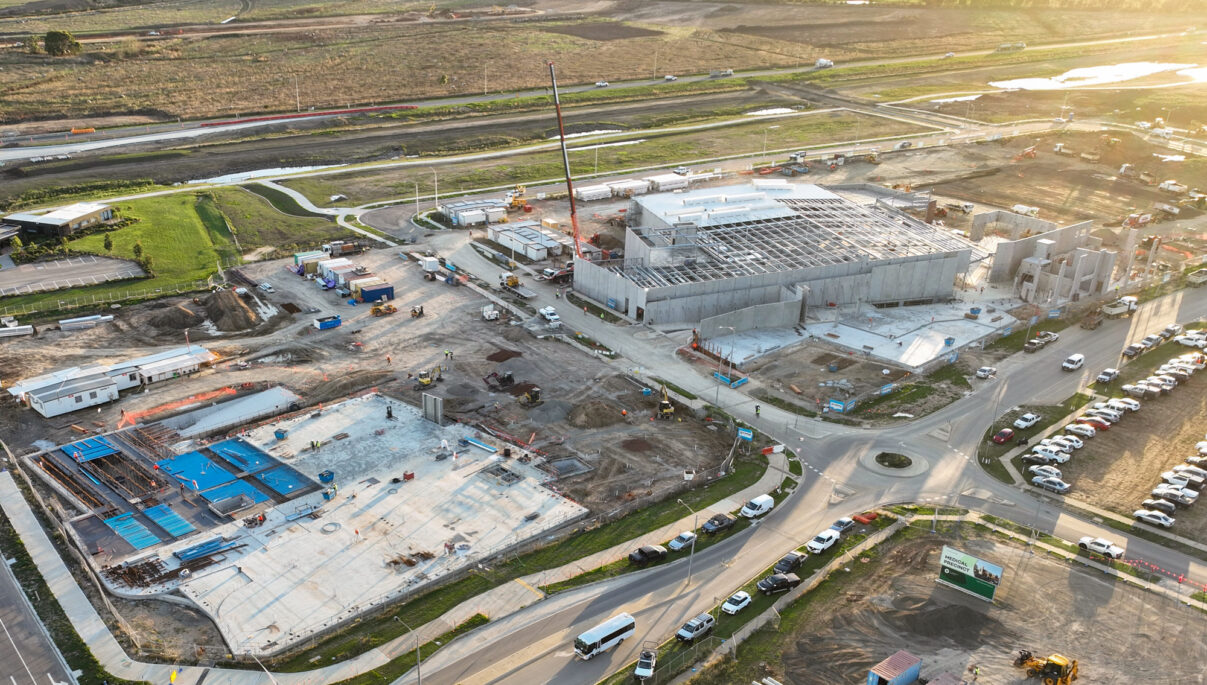 Exciting developments are underway at St.Germain Estate in Clyde North, with the construction of the retail and commercial hub well on its way, as well as plenty happening at the residential development.
During April, the Hutchinson site team completed the structural works for the Coles box, including the loading dock and plant room. The Ground Floor concrete works for the remainder of the retail building were also completed, with the Level 1 concrete and structural steel partially complete. High-level services and roof installation for Coles and Liquorland are underway, with fit-out activities to commence upon completion.
The Medical Precinct works undertaken include the completion of three out of the four suspended ground floor slabs, with the formwork for the last pour zone completed, and steel reinforcement currently being placed. The basement ramp was also poured, and placement of precast panels to all tenancies is now due to commence.
Works on the St.Germain community entrance are on track, with the intersection upgrade of Bells and Thompsons Roads progressing well. Our Eastern Wetlands are on track, with footpaths and access paths currently under construction.
Residential stages are also progressing well, with the provision of final documentation to Council to facilitate a Statement of Compliance for the development of Stage 22 currently underway.
As always, the St.Germain Estate team asks that you please remain vigilant during this time and follow all traffic management signs on display, thus ensuring the safety of all whilst travelling in these areas.
If you'd like to learn more about the available retail, commercial, and medical opportunities, please complete the Enquiry Form, and our team will be in touch to assist with your query. We look forward to sharing more updates with you soon.