4 October 2023
ST.GERMAIN OCTOBER CONSTRUCTION UPDATE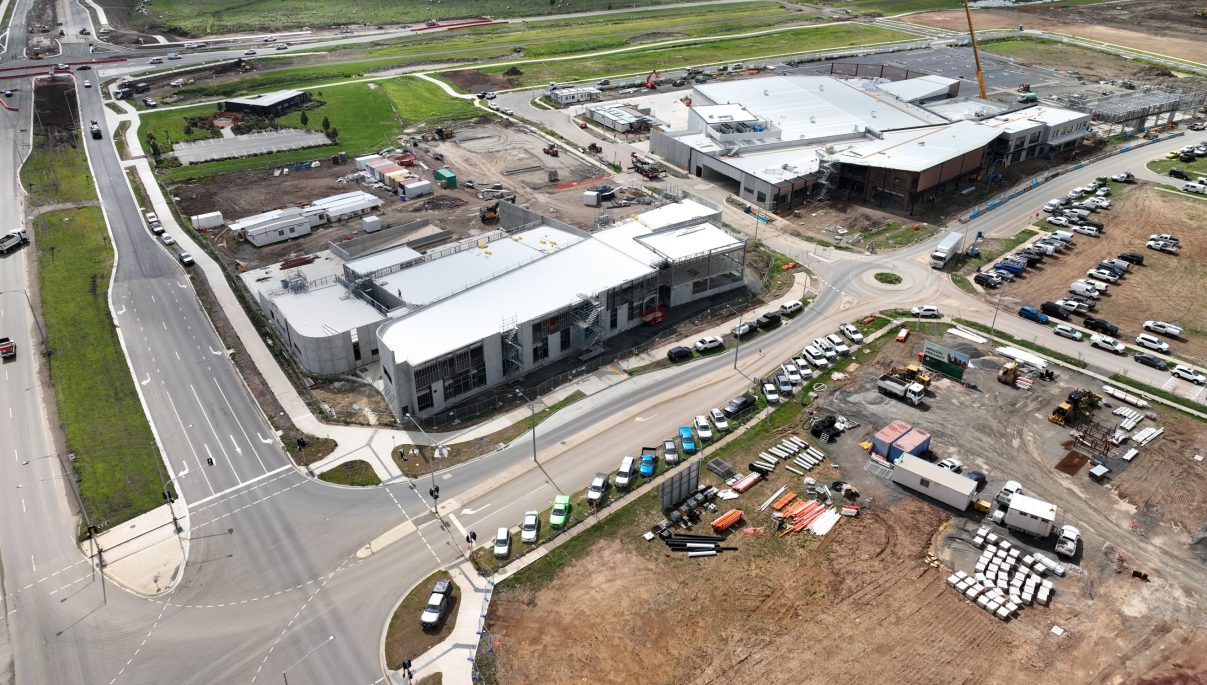 Welcome to the latest St.Germain Construction Update.
Construction of the retail building has progressed well, with Hutchinson having handed over to Coles their cold shell for fitout. Hutchinson's are now focusing their efforts on progressing the cold shell of other tenancies, and fitting out and painting the main Mall area. Cold shell tenancies have had all base build services installed and are ready for a staggered handover to their fitout contractors. The skylight to the main Mall area and the feature ceiling to the east entry have also been installed. Carpark asphalt has been installed to 65% of the carpark area, with pavement works in this area now underway.
The Medical Precinct structural steel, ground floor framing, roof installation and carpark kerbs are now complete, with ground floor window subsills, frame and services rough-in progressing well.
Residential stages are moving forward with Stages 23 and 24 achieving Statement of Compliance and currently awaiting Plan of Subdivision which has been submitted to the Land Registry Office for Titles. Stage 28 is progressing well with tasks such as road boxing, kerb and channel currently underway.
We thank you for your continued support and please be sure to contact us if you have any questions or concerns. In the meantime, if you would like to learn more about the retail, office and medical opportunities now available, please complete the Enquiry Form and our team will be in touch to assist with your query!