6 September 2023
ST.GERMAIN SEPTEMBER CONSTRUCTION UPDATE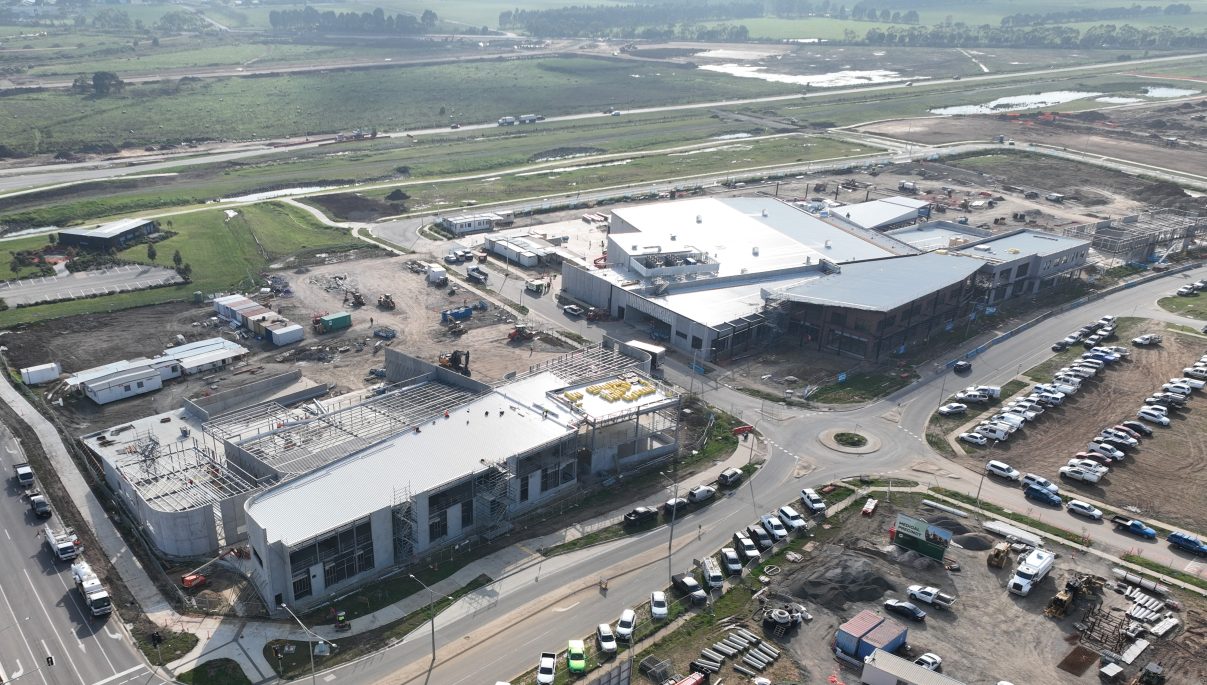 Clyde North's brand-new retail and commercial hub is full of activity.
During August, Hutchinson have focused efforts on completing the Coles and Liquorland tenancies to handover in preparation for the fitout stage. The Retail Centre continues to progress with framing to the travellator and main throughfare bulk heads now complete. Services rough-in are 90% complete and the skylight framing and structural steel was installed during the past month. All roof purlins were installed, and the roof sheeting is progressing.
The Medical Precinct roof installation and structural steel works are now complete. Basement construction has progressed with wall framing at 50% complete, blockwork at 90% complete and rough in works have also commenced.
Residential stages are moving forward with Stage 15B now titled, and Stages 23 and 24 on track to title this month. Stage 28 is progressing well with tasks such as civil earthworks, sewer and drainage underway.
We thank you for your continued support and please be sure to contact us if you have any questions or concerns. In the meantime, if you'd like to learn more about the retail, office and medical opportunities now available, please complete the Enquiry Form and our team will be in touch to assist with your query!