20 December 2021
WHAT WILL BE THE TOP INTERIOR DESIGN TRENDS FOR 2022?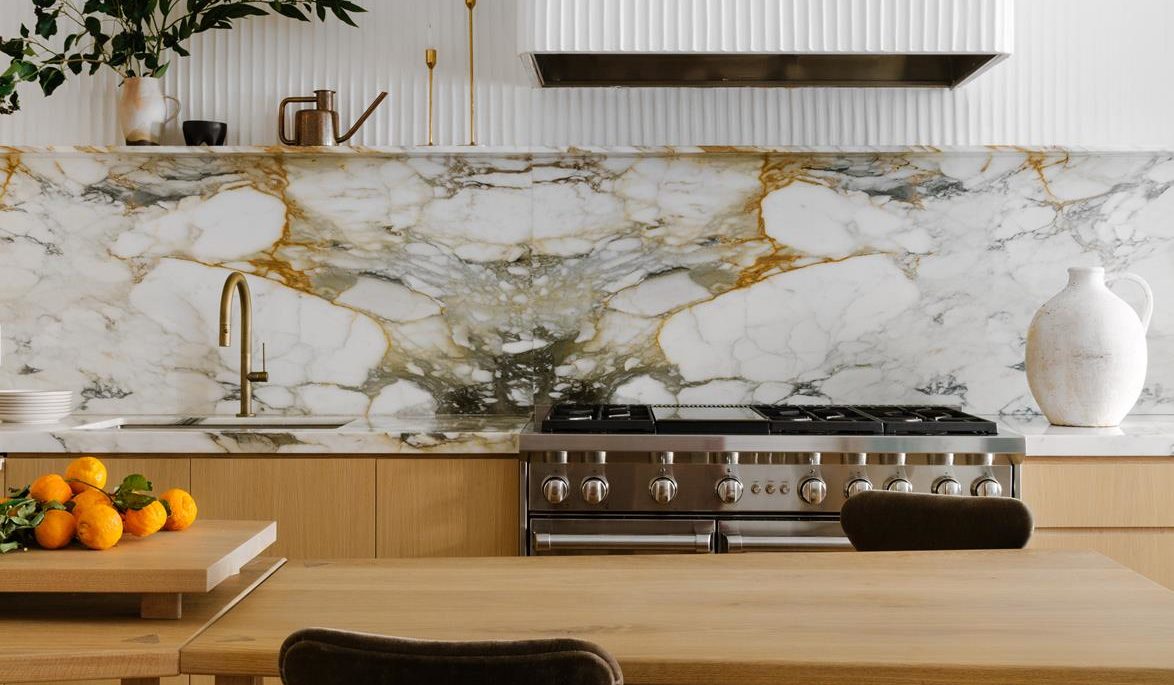 From nature-inspired interiors to soft curves and earthy textures, here are some of the design trends set to dominate in the New Year.
Earthy Textures

In 2022, it's all about texture; think tactile materials like wood, plaster, bronze, and leather. Even walls are receiving textural treatments through techniques like lime-washing and paint products that mimic plaster finishes.
And of course, anything that adds a cosy feeling to the home will also be popular in the coming year. To achieve a cosy, layered look through furniture and accessories, look for a variety of materials such as natural stone, leather, wood, and metal, as well as highly textured fabrics like bouclé.
Reclaim, Recycle  
As people continue to go greener in their everyday lives, eco-friendly materials are set to be more popular than ever before. Materials that are reclaimed, recycled, and ethically sourced will become highly sought after, especially as millennials and Gen-Z start to renovate, buy and build homes of their own. Currently, there's a huge focus on sustainability, whether that be in furniture, in products, or in how we design our homes and this is only set to continue. When it comes to interior design and architecture, reclaimed wood and stone will be popular elements in 2022, as consumers start to favour furnishings that are timelessly chic.
Old Meets New
Sticking with the theme of sustainability, vintage furniture is back 'in' in 2022. Instead of purchasing all new furnishings, people are increasingly incorporating antiques and vintage pieces among more modern designs. Not only is this a great, eco-friendly way to decorate your home, since you're repurposing items, it can also save you a few dollars.
Vintage or antique furniture is high quality and built to last, which means you'll be able to keep them for longer. You can find some great pieces at thrift stores, markets, repurposed furniture stores (online or in-store), or you can always scour Gumtree or Facebook Marketplace for a bargain.
Indoor Jungles

Also distinguished as a top trend in the 2022 is biophilic design, which aims to bring the outdoors into your home through natural materials, colors, and—of course—plants! Moving beyond a few pots on the windowsill, plant parents are now experimenting with plant-covered walls and unique hanging installations. Not only do they look good, studies have shown that having plants in your home can improve concentration and reduce stress levels, not to mention improve indoor air quality. With many of us embracing the work from home lifestyle more permanently, it's only natural that people are trying to find ways to bring the outdoors inside their homes.
But it's not just greenery-filled living and working spaces that will flourish in the year ahead: Green painted interiors—from playful accents on kitchen cabinets to fully painted living room walls—will be popular too.
Whether you embrace the trend by nurturing your own indoor garden or adding tones of emerald and moss green to your interiors, it looks like our collective love for lush indoor environments will continue to bloom in 2022.
Soft Curves

In furniture, cabinetry and architecture, softer lines are replacing the angular, geometric shapes popular in years past. As we gravitate towards creating more tranquil spaces in our homes, soft curves are a perfect fit, adding a sense of ease, tranquility and fluidness to a space. And they're so versatile, able to be worked into almost any area of the home. From sofas with softened corners and arched windows or doorways, to waterfall corners on consoles, countertops, desks, and headboards.