19 May 2021
COLES IS COMING TO ST. GERMAIN!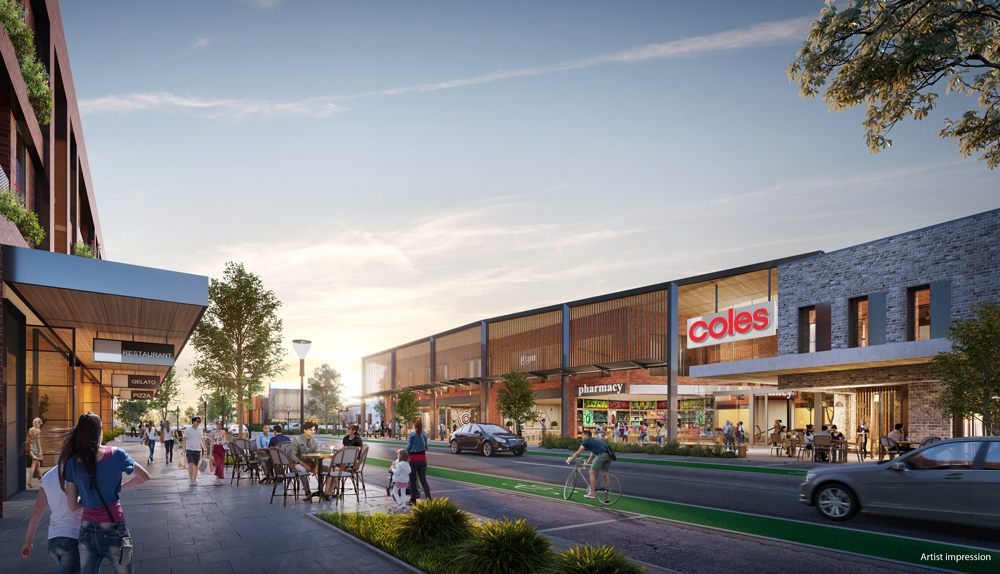 Progress of the St. Germain Town Centre has had a serious boost with Coles signing on as a major tenant!
Construction of the Town Centre (called St. Germain Central) is due to commence this year, and we expect the full-line Coles supermarket and liquor outlet to be open as early as 2023.
In addition to the Coles supermarket, there is provision for 23 retail tenancies, including a chemist as well as food and beverage options. We're currently looking for tenants to occupy the retail floor space available within the shopping centre and additional tenancies along St. Germain Boulevard.
Coles will attract thousands of shoppers each week. Combined with Clyde North's largest medical precinct and extensive commercial office spaces, both planned as an integral part of St. Germain Central, we suspect it won't take long for astute retailers to take advantage of such an amazing opportunity!
This is extremely exciting progress for our community here at St. Germain, but also for the wider community. St. Germain Central will be a true shopping, health and commercial destination for Clyde North. It will be a place to immerse yourself, and a place that will provide numerous leisure and employment opportunities.
Stay tuned, we'll have more news to share very soon!