20 August 2019
NEW CLYDE PRIMARY SCHOOL TO BE READY FOR 2020 SCHOOL YEAR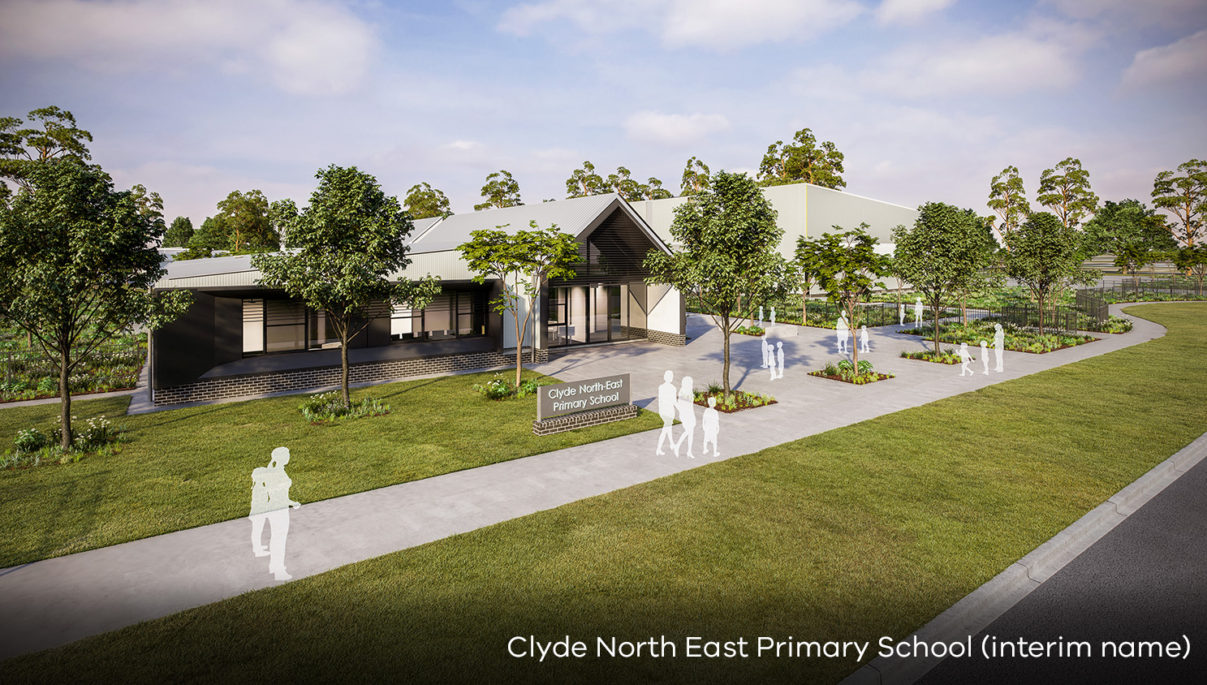 Great news for St. Germain families! The new primary school currently under construction in Glenrose Boulevard, Clyde North is on track for completion and should be ready for the commencement of Term 1, 2020.
A school principal has been appointed and a name for the school will be announced soon – which is good, because the temporary name of Clyde North East Primary School is a little underwhelming!
The name will be selected from three much more interesting options proposed on the Engage Victoria website, where the local community was asked to rank the names in order of preference:
Grayling Primary School
The Australian Grayling (Prototroctes Maraena) is a nationally threatened fish species known to occur in Cardinia Creek. The creek extends to Clyde North, a relatively short distance from the school site.
Ti-Tree Primary School
Ti-Tree Creek is the historical name of numerous features across the state, including what is currently known as Tea Tree Creek in the locality of Cardinia.
Eyrecourt Primary School
Eyrecourt is the name of a historical feature in the area, approximately 2km from the school site.
The first-ever principal of the new school is Luke Abdallah, who was appointed by the Department of Education following a thorough Expressions Of Interest process. Local families will have an opportunity to talk to Luke at a 'Meet the Principal' event to be announced soon. This will also be a chance to learn about enrolment, the curriculum, the school's facilities and more.
You can read more about the progress of the school (and even watch a short video message from the new principal) on the Victorian School Building Authority website.