6 November 2023
ST.GERMAIN ESTATE NOVEMBER UPDATE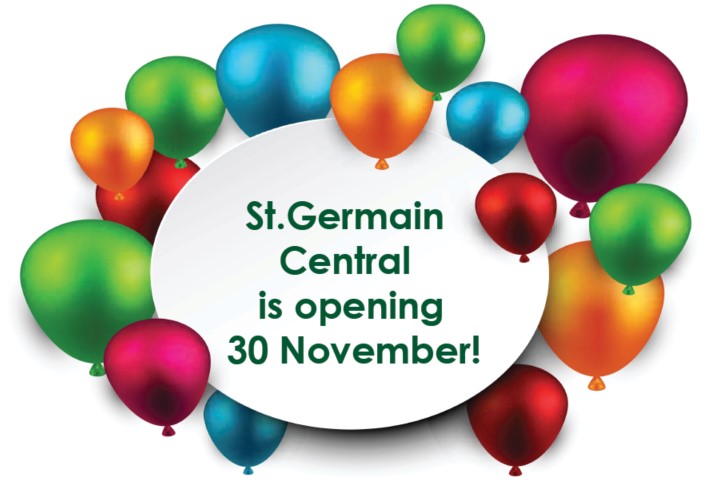 We are very pleased to announce that the much-anticipated St.Germain Central shopping centre will officially open its doors for trading on Thursday 30 November 2023.
On 30 November we'll see the first of a whole new range of places to shop, eat and experience open – with more to come leading up to Christmas and into the new year.
We're thrilled to be officially opening St.Germain Central and we very much appreciate the combined efforts of Hutchinson Builders, Urban Developments and Beveridge Williams – our development team, our new tenant community and centre managers CHP Management for their considerable effort in bringing us to this point.
With our commitment to delivering quality places for work and play, and our passion for nurturing thriving communities, we are excited to further the growth and success of St.Germain Estate.
The Medical and Wellness Precinct construction works are progressing well and are on schedule for completion in the first quarter of 2024. Landscaping and signage works at the entrance of the St.Germain community remain on track for completion in late 2023. Bells Road upgrade is also nearing completion. Other residential stages are progressing well with tasks such as civil earthworks, concrete laying and bitumen on roads underway.
We thank you for your continued support and please be sure to contact us if you have any questions or concerns. In the meantime, if you'd like to learn more about the retail, commercial and medical opportunities now available, please complete the Enquiry Form and our team will be in touch to assist with your query!