5 June 2019
ST. GERMAIN'S FIRST PARK OPENED TO THE COMMUNITY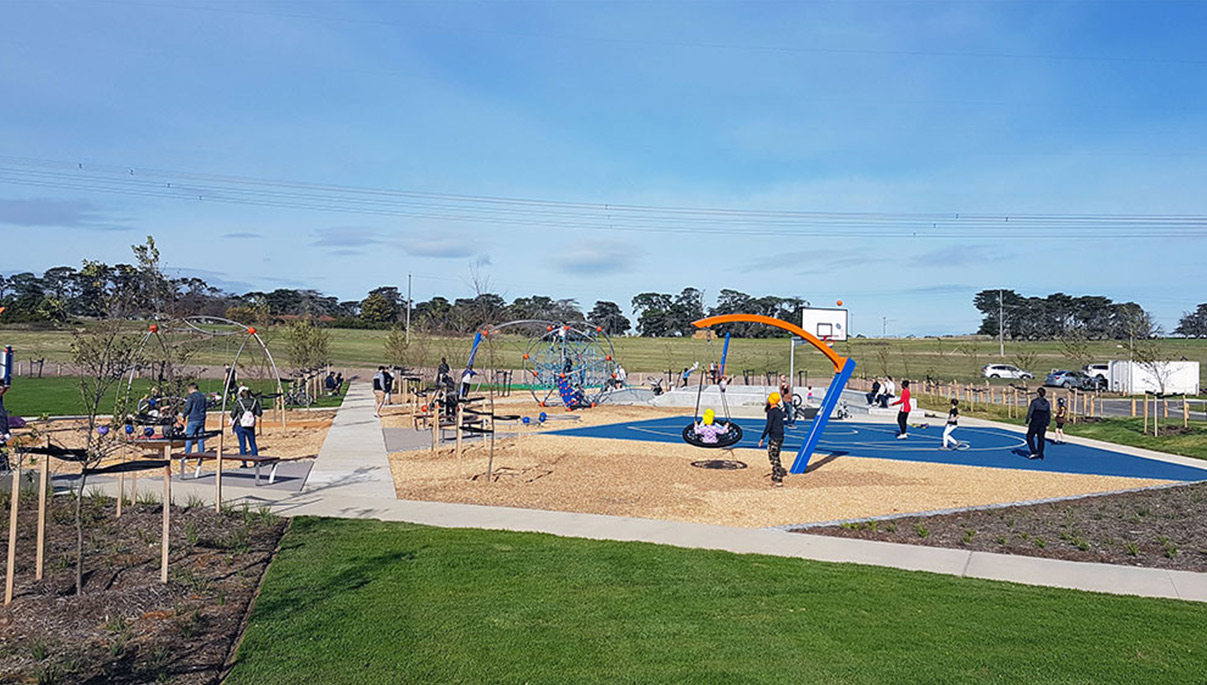 After much anticipation, the very first park at St. Germain was officially opened on May 25! As one of the first big community events for the estate, it was important to do something special to bring everyone together to celebrate. We're simply ecstatic that the day was a success (although a tad windy), able to be enjoyed by our wonderful community.
As expected, the delicious food from Woofys went down a treat! Luckily, our team is well equipped to think on their feet, more than happy to grab a few extra snacks for our hungry attendees!
It was great to see so many St. Germain families and children enjoying the brand new play equipment and green space. The basketball court proved very popular, as did the skate facilities – the perfect place for kids to ride their bikes to their heart's content. Many families opted for a picnic and a spot of soccer on the grass, definitely an ideal activity for the upcoming school holidays.
Congratulations also to our lucky raffle winners who each took home a $500 prize! Residents will have to stay tuned for the announcement of the official park name, soon to be chosen from our pool of suggestions received on the day.
Only the start of exciting things to come, this event was a great way to foster the St. Germain community spirit that already thrives in this growing estate. Share your photos from the day with us on Facebook, and be sure to keep an eye out for our next blog – coming soon.