8 January 2021
START SAVING THAT DEPOSIT!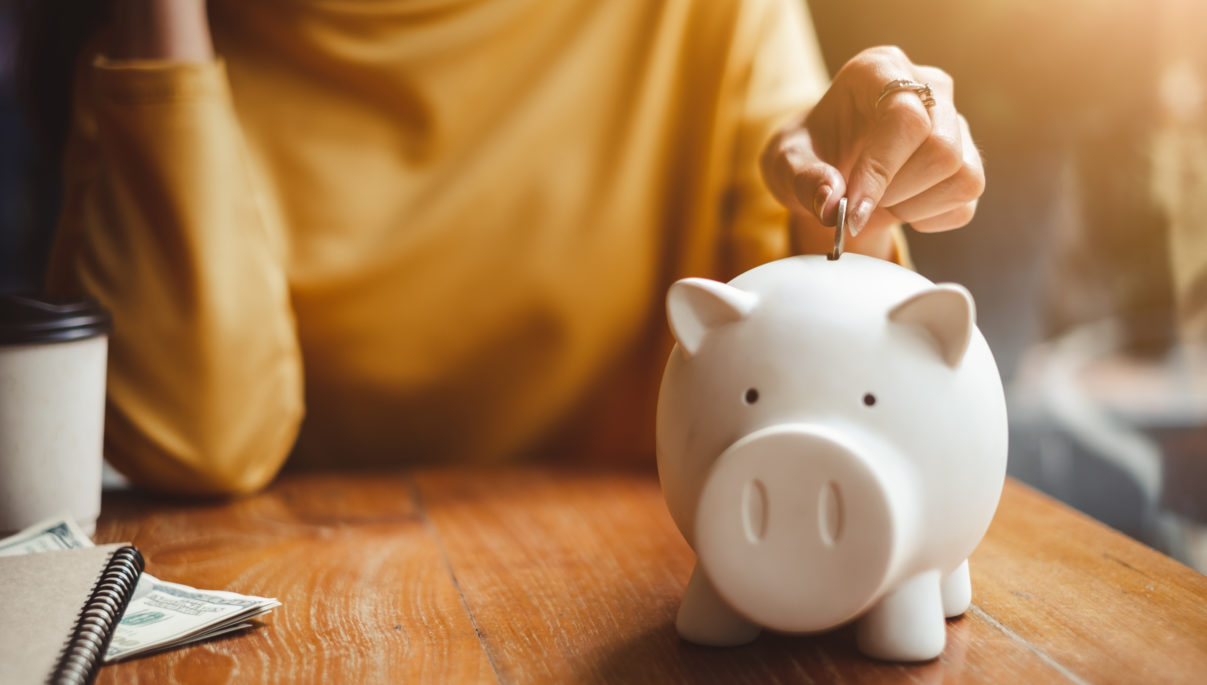 It's the start of a new year, and that makes it the perfect time to start saving for your first home. Here's how…
Saving can be a daunting prospect, but it doesn't have to mean sacrificing your lifestyle. There are steps you can take to make it easier.
A lot of people lose motivation because they treat the task of saving as a difficult slog, a bit like dieting. Depriving yourself of all the things you love is tough, so allow yourself a few indulgences – within reason! If you treat it as a positive experience rather than a chore, you're much more likely to succeed.
Know where you stand
The first step is to know exactly how much you spend each month to support your current lifestyle. The government's Moneysmart website has a handy budget planner you might want to use for this. They say it should only take 20 minutes to complete, but first, you'll need to go through all your bank statements and identify all your expenses.
When you have a monthly or weekly figure, subtract that amount from your monthly or weekly income and you'll have a starting point. Then you can go through your expenses again and decide what you can – and can't – live without (or reduce) to boost your savings higher. The figure you end up with is the amount you can save each month or week.
It's useful to know that your savings amount PLUS whatever you currently pay in rent is a great guide for what you will be able to afford when you eventually have a mortgage to repay. By working backwards, you can then determine how much you can borrow and the deposit you'll need to save.
Clear the decks
The next step is to open a new bank account and have your savings amount automatically transferred into it every time you get paid. Direct debit payments remove the risk of you forgetting to transfer the funds – or worse, spending them.
Watch your savings grow each month and feel proud about it. If you focus on the positives, any negatives (such as missing out on the odd restaurant meal) won't matter so much.
When you can, use your savings to pay off your credit card and any other debts. This is important because mortgage lenders tend to look more favourably on first home buyers with minimal debt. The money you had earmarked for debt repayments can then be redirected into your savings account, so your savings will grow faster. You might be surprised at how quickly your savings recover!
Focus on the dream
While your deposit is building, use the time to investigate which government incentives you might be eligible to receive. Some currently on offer include the First Home Owner Grant, the First Home Loan Deposit Scheme and the HomeBuilder Grant. There might also be stamp duty reductions, but all these schemes change regularly so talk to a mortgage broker for professional advice.
With the right mindset and the right preparation, you could have your home deposit saved much sooner than you think. Of course, it's never too soon to visit St. Germain and explore your options, ready for the day your dream of homeownership comes true. Call our Estate Manager Sokha on 1800 646 646 and make a start today.