9 October 2020
NEW $6.3 MILLION COMMUNITY CENTRE NOW OPEN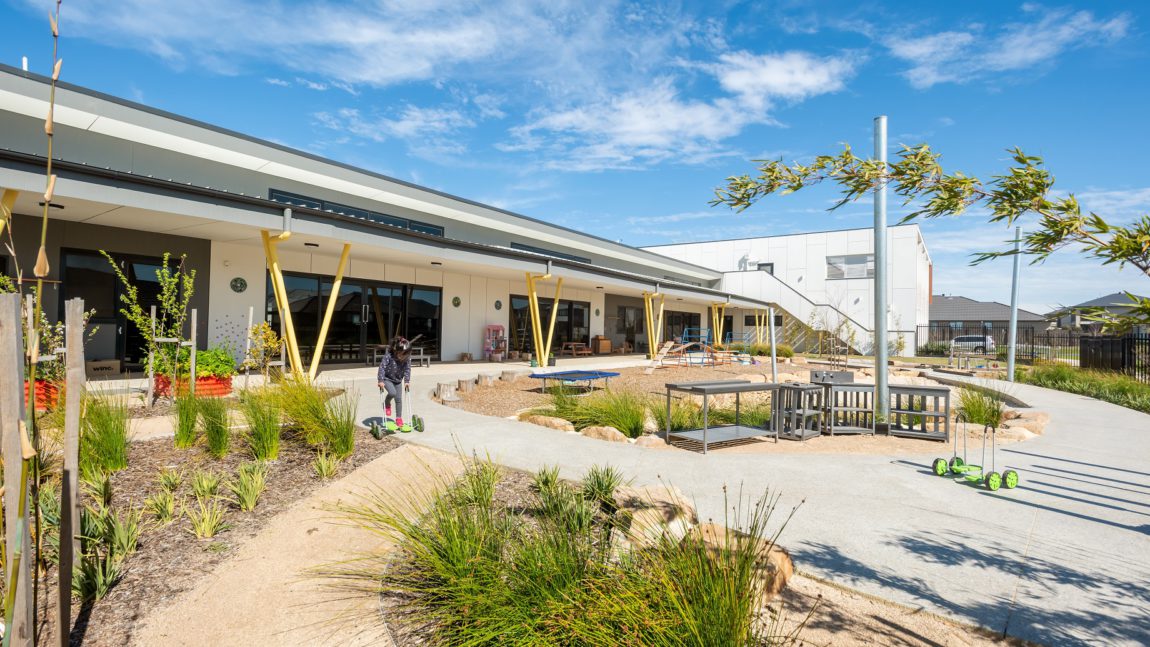 The Manna Gum Family and Community Centre in Ferdinand Drive, Clyde North is officially open!
Comprising dedicated maternal and child health consulting rooms, three kindergarten playrooms, a secure outdoor yard, a consultation room available for hire, a large 145m2 community room, community kitchen with amenities, a break out space and a secure outdoor terrace, all over two storeys, there's no other facility like it in Clyde.
Importantly it will complement the recently opened Grayling Primary School, which we wrote about last month, providing kids and their families with a smooth transition from pre-school to primary school.
The council invested $4.71 million towards the project, with the State Government contributing $1.6 million through the Children's Facilities Capital Program, and Casey Council chair of administrators Noelene Duff is delighted with the outcome.
"The City of Casey recognises community facilities as an important means of creating capacity within the community, as they provide a space where residents can meet, carry out activities and access local services in a safe and inclusive environment, which strengthens the life and connection of a community," she says on the City of Casey website.
"Manna Gum Family and Community Centre aims to grow greater community connectedness, reduce social isolation and provide important services and opportunities for local families."
Once COVID restrictions are lifted the children and families of St. Germain will be able to access a range of activities, such as playgroups, school holiday programs and community programs, hopefully by early next year.
There's always something happening at St. Germain. For information about current opportunities within our community, call our Estate Manager Sokha on 1800 646 646.